As a makeup addict-turned artist I have over the years collected a number of makeup products and tools of the trade. Some have turned out to be all hype but no substance but most of them have been very good buys in that they make putting makeup on easier. So I thought I'd share a list of my most precious pieces with you.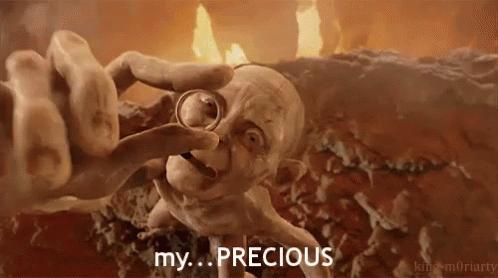 As the list is a rather extensive I thought I'd do this in parts and categorize my precious possessions. Here, in Part 1 I would like to share with you my most favourite makeup tools of the trade.
The very first makeup tool I bought without realising how precious it would be to me was the MAC eyeshadow brush number 227. It is a thick, semi-fluffy and relatively short in hair-length brush which does wonders for eyeshadow blending. I swear by this brush to make eyes look flawless. It's a bit pricey at around £32 from the UK but totally worth investing in. I had to buy it twice because the first one I bought was stolen from me a few years ago when my car was broken into and all the stuff I left inside it, including a make up bag, were nicked. It was a horrible feeling to have strangers damage my car and steal my possessions, including a pair of very expensive sunglasses, but the item whose loss I mourned the most was this brush.
For years I tried to find it to buy it again without any luck. I looked in my hometown of Nicosia in Cyprus and in Manchester where I lived for 3 years without success. Finally, it was during a visit to London to see my good friend Asha as described in a previous blog as can be seen here that I managed to find it and purchase it again before it got discontinued (sniff).
A favourite makeup application toolset of mine, one example of which is shown in the above photo, is a set of Oval brushes which are excellent for applying both liquid and powder based products. I found and bought online the below cheap and cheerful set by (the ingeniously named) My Makeup Brush Set and it did not disappoint. It's great for applying foundation, concealer, face powder and blush as well as for contouring (nose, chin and cheekbones).
Other essential application tools include silicon and blender sponges. I find the silicon sponge to be particularly useful in the hot and humid Cyprus summers to apply my foundation on top of my primer or sunscreen without wasting any product.
Blender sponges are excellent (when wet with some water) for blending foundation and giving a dewy finish but also (when dry) for dubbing powder to set the foundation.
My makeup toolkit also includes an Elf mascara and eyeshadow shield. As it's name explains, its purpose is to protect the face from mascara and eyeshadow dropping and smudging. This is extremely useful as usually the eyes are the last part of the face to be made up.
Next up, is my precious MAC brushes belt. This was a beloved birthday gift 2 years ago from my dear friend Asha. She knew I had my eye on it since I had started my makeup Masterclass. It has proved to be a space saver for my brushes ( I have dozens and dozens) and extremely useful when working on others' makeup, like for example during the photoshoots I worked on.
In a previous blog post I talked about a stainless steel makeup palette and spatula are essential elements of sanitation for any professional MUA. I bought mine 5 years ago without really knowing at the time how important it would become to me once I became a certified makeup artist.
A mention in this post would have to be made to my pride and joy, my professional makeup cases or vanity bags (otherwise known as kaboodles apparently). I have a big dark pink one which I bought shortly after starting my makeup Masterclass 2 years ago. (If you haven't been following my blog from the beginning and are curious to know you can find out about it from my very first blog post).
Apart from the pink, big professional makeup case which can hold a tonne of makeup products and is extremely useful when doing the makeup of a number of people, I recently "won" a smaller one from NYX recently. (If you want to learn more about how I explained more on this in my recent article about my 2nd blogversary). This smaller case is convenient for when I need to do the makeup of only 1 person, for example for bridal makeup. It's more compact but can fit enough products for 1 person's specific makeup look.
It's essential to invest in a good eyelash curler. I bought one from Tweezerman and it did not disappoint. Eyelash curlers are extremely useful to have, especially if like in my case, your eyelashes are very short or face downwards. It does wonders to curl up and lengthen the eyelashes, preparing them for mascara application.
The Tweezerman brand reminded of another MUA essential, the false eyelash tweezer. A small contraption used as a helping hand to apply fake eyelashes and avoid getting glue all over your hands and face. It definitely does the job much quicker without hassle.
And last but not least on my list of precious makeup tools is this KIKO powder sponge:
Using a sponge like this is great when doing someone else's makeup. It's amazing for keeping the face intact while working on the eyes or eyebrows when the rest of the makeup is already on. By encasing the hand in it the makeup artist can lean on the person for balance in order for their other hand to work with precision. Without the sponge you can be sure that the makeup products where the hand touches the face will get smudged. Without leaning on the face to work on the eye details you will be very challenged and frustrated. So using this sponge is a no-brainer when doing someone else's make up. Trust me!
So there you have my list of my most precious products that I need and use as a makeup artist. Do you own any of these? What do you think of them?